IMC 2006
In 2006 I got up the nerve to do a solo at our performance evening. (Thanks, Carol, for the great pictures!). Oh, and I say "got up the nerve" because I find the audience at camp a scary one. They are completely supportive, nice, and all those wonderful things. But I know how much they know about music ... and it's a bit frightening.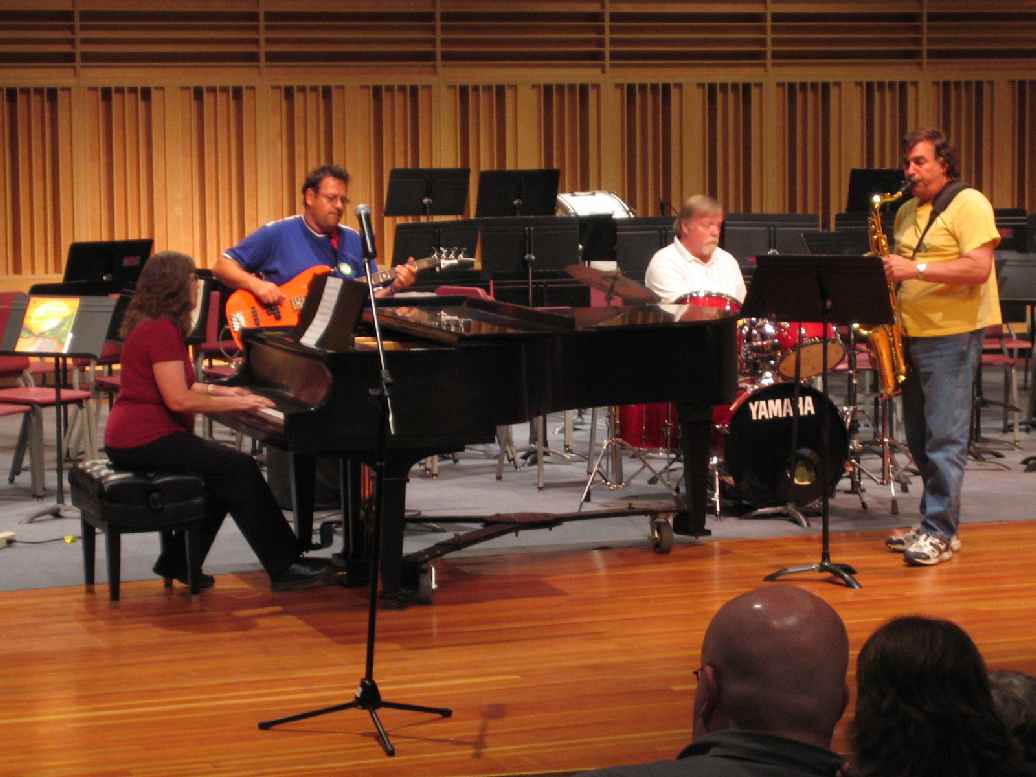 I played "Over the Rainbow" and folks there seemed to enjoy. Thanks again for the help Karen, Malcolm and Kent!
I have a recording of
which I did at a solo gig in 2006 at an art show ... just me and MMA backup tracks.
This is a great song. If you want to listen to nice/different versions I highly recommend ones by Eva Cassidy and Israel Kamakawiwo'ole (well, as well as the original by Judy!).
| | | |
| --- | --- | --- |
| | | This page was last modified on 2023-10-10 |